Gun control debate and failure to impose severe punishments on criminals fueling American violence
By Ray Hanania
There are three kinds of major gun-related violent crimes.
One involves individuals who commit suicide. They accounted for more than half of the 35,000 fatalities in America so far in 2023.
Another is domestic violence involving individuals who kill for personal reasons.
The third kind of violence involves hardened criminals who are usually tied to street gangs, drugs, or pursue theft.
We saw an example of gun-related domestic violence this past week on Oct. 25 when U.S. Army Reservist Robert Card killed 18 people and wounded 13 others in an unexplained attack on a Lewiston, Maine recreation center bowling alley and a bar and grille.
Card had a recent history of problems that were not taken too seriously enough, including threatening to attack an Army Reserve Center in Saco just south of Portland, Maine where he had been assigned to the Army Reserve's 3rd Battalion, 304th Infantry Regiment as a petroleum specialist.
He enlisted in the military in December 2002, certainly moved by the national anger over the September 11, 2001 terrorist attacks a year earlier at the age of 19.
Would gun control have prevented that crime? I doubt it. It was a one-off violent tragedy involving personal issues.
The most frightening kind of violence involves street gangs and hardened criminals who don't care about anyone except themselves.
The weekend after Card killed 18 people, gang bangers in Chicago shot 44 people, killing two. Each weekend in Chicago, and in several suburbs, street gangs engaged in turf wars and drugs fight among themselves and kill many innocent civilians often in the poorest of neighborhoods.
In 2022, there were 725 homicides in Chicago, almost all involving guns.
Chicago led the nation in homicides that year, according a report released in February, leading Philadelphia, New York City, Houston and Los Angeles.
This year isn't looking any better,
What are we doing about it? Truthfully, we're doing nothing about it. The numbers of fatalities and injuries are not on the decline.
Instead, many of our elected officials use violence as a political weapon to deflect voters from the truth and win elections.
The battle is divided between Far Right gun rights extremists who say more gun control infringes on our rights. Far Left activists who insist that adopting tough laws banning guns will reduce crime.
Chicago has one of the toughest gun control laws in the books. It's not doing any good.
Part of the problem is that tougher gun laws are followed by law abiding people, who usually are the victims in these gun related murders. The people who won't follow tougher gun laws are the criminals who DON'T FOLLOW ANY LAWS.
The answer is somewhere in the middle.
We need better background checks and a delay in acquiring a weapon. Gun laws should be imposed nationally, since it is based on the 2nd Amendment of the U.S. Constitution.
We need to empower law enforcement to confiscate all weapons owned by individuals who are identified as threats — Card threatened to attack his base last year — or who have any history of mental instability.
If you are a street gang member involved in any kind of gun related crime, law enforcement should be allowed to use the RICO statutes to arrest all of the gang members to prevent more killings.
We know who most of these gang members and leaders are. Arrest them under RICO. Heck, they used RICO to go after a politician, former President Donald Trump.
Why not use it against gang members?
If you are a gang member and are convicted of using a gun to commit a violent crime, there should be no leniency at all and result in a 20 year prison sentence.
If you kill someone with a gun and are convicted of First Degree murder, why isn't that person given an automatic life sentence without parole? The person or persons they killed have had their lives taken from them and the families have a life sentence of pain.
If your defense is that you are mentally ill and commit First Degree murder, your parents, relatives or your psychiatrist should face jail time, too.
If you are the parent of an under aged, the parents should be arrested and charged with complicity in the crime.
If you kill a police officer, firefighter or any First Responder, you should be given an immediate life sentence without the chance of parole.
We don't need people like Cook County State's Attorney Kim Foxx or a Foxx-clone, Clayton Harris, to run the State's Attorney's office. We need an independent-minded State's Attorney who tough on crime beholden only to the taxpayers, not to politicians.
It's the taxpayers who are dying.
(Ray Hanania is an award winning former Chicago City Hall reporter. A political analyst and CEO of Urban Strategies Group, Hanania's opinion columns on mainstream issues are published in the Southwest News Newspaper Group in the Des Plaines Valley News, Southwest News-Herald, The Regional News, The Reporter Newspapers. His Middle East columns are published in the Arab News. For more information on Ray Hanania visit www.Hanania.com or email him at rghanania@gmail.com.)
Subscribe to Ray's Columns

I have three eNewsletters that each focus on different topics and issues.
The first is on Mainstream American politics, local, national and international.
My second eNewsletter focuses on issues facing Arab Americans in Chicagoland, the Midwest and the country.
My third eNewsletter focuses exclusively on Orland Park, a suburban community located just Southwest of Chicago, the largest city between Chicago and Joliet.
You can subscribe to one or all by using the links below:
Mainstream American Politics Columns
CLICK HERE
Arab American focused columns
CLICK HERE
All Orland Park topics
CLICK HERE
Read my Archived eNewsletters
View Mainstream eNewsletter Archive
View Arab American eNewsletter Archive
View Orland Park eNewsletter Archive
======== ===========
Click here to download the Podcast
Watch/listen to former Congressman Bill Lipinski and columnist Ray Hanania
rip into the headline stories the rest of the media ignores. Click to view on YouTube
A Message from Ray Hanania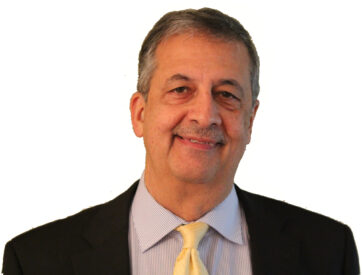 Subscribe to my free email eNewsletters and get my columns early before they are published.
I will also include links to my audio podcast "Ray Hanania on Politics" which expands the column topics on Chicagoland and Suburban politics.
You will also get details on where I am scheduled to speak publicly. (Always free to attend and no charge.)
Use the form below and enter your full name (or just your initials, or the community where you live), and add your email address. You will still receive an email requesting confirmation.
If for some reason the form doesn't work for you, send me your name and email and I will add it … rghanania@gmail.com
A Big Thank You for supporting my writings. Your subscription means a lot to me.
RAY HANANIA

Latest posts by Ray Hanania
(see all)