Fritz Kaegi's artificial inflation of property assessments to protect businesses
By Ray Hanania
Last year, a report was issued that showed that a major tax burden would slam commercial properties in Cook County.
Cook County Asessor Fritz Kaegi reassessed properties in 2021 claiming it would ease the burden on homeowners. But in fact, it has not. At Kaegi's direction, assessments on residential properties have skyrocketed as much as 50 percent in some cases while commercial properties have only seen some increases.
Why, because Kaegi receives a lot of support from business people to get him re-elected to an office that few homeowners understand.
Although I have lived in a stable community for years where property values have been consistent, only increasing slightly, Kaegi raised our assessment more than 25 percent. That assessment on my property will mean a significant hike in property taxes.
Kaegi can lie all he wants about the assessments and how homeowner properties have been deflated, but the dramatic increases he imposed on homeowners without any outside oversight, completely contradicts his 2021 promises.
Kaegi was elected in 2018 in the wake of the controversy surrounding his predecessor Joe Berrios. Berrios was under a cloud of controversy including for allegedly taking thousands of dollars from attorneys who appeared before the Cook County Board of Review, (formerly called the Board of Tax Appeals, a name change intended to eliminate the office's association with the word 'tax.')
As a result, voters never had a chance to truly assess Kaegi's background, focusing only on the intense criticism directed against Berrios by the anti-Berrios news media. Kaegi has defined himself as a "reformer" and he enjoys the news media blind spot which softballs criticism of their own kind.
Four years later, Kaegi beat back a challenge from a much more qualified Democrat, Kari Steele. The president of the Metropolitan Water Reclamation District (MWRD), Steele who warned voters that Kaegi planned massive property assessment hikes that would go "beyond the pale" and would be "harmful to taxpayers." Kaegi asserted then that the county was down $2.7 billion in property assessments creating the basis for his assessment hikes.
But Kaegi is the darling of the Far Left who love to not only beat up on the wealthy, but to also include most middle income homeowners as being a part of that "wealthy" category. Like the Far Left, he will do anything for his base, lower income homeowners who depend on excessively burdening the hard-working average homeowners who can barely scrape by in today's weak economy.
The Far Left claims the economy is growing and the news media gives that lie a pass. But just talk to any middle-class homeowner today and they will tell you they are struggling as more and more burdens are put on their backs to cover those who are let into the country who have no jobs, no income, no healthcare and no way to feed themselves. Burdens that include Kaegi's massive property assessment increases.
While homeowners are struggling, Kaegi is getting more benefits from his own office.
Earlier this year, Kaegi was able to give downtown commercial properties massive assessment cutbacks. Kaegi "reverted" property assessment hikes for 559 downtown Chicago business saying he feels their pain. The move reduced assessments by more than $1 billion.
He helped the businesses and has balanced that by increasing property assessments on homeowners like you and me.
While homeowners like you and me have tried to appeal our assessment hikes, almost all have been rejected. But when 551 of the 559 downtown businesses appealed their assessment hikes, 439 got reductions.
https://therealdeal.com/chicago/2023/09/05/appeals-temper-kaegis-rematch-on-downtown-chicago-tax-hikes/
What does it all mean? It means that homeowners who don't have lobbyists as friends are being forced to fill the $3.7 billion Kaegi asserts were lost in property assessment appeals, mostly by commercial properties, in 2021.
While property homeowners are struggling with massive hikes in their assessments and increases in their property taxes, Kaegi's property is going in the opposite direction. In June 2023, it was revealed that Kaegi's Oak Park home property assessment dropped significantly.
The Tribune reported Kaegi owns a million-dollar plus, 120-year-old Prairie-style, two-story home on a large corner lot adjacent to Oak Park's Frank Lloyd Wright Historic District. The homes of his neighbors, like homes belonging to people like you and me, saw their assessments go up 32 percent.
https://www.chicagotribune.com/politics/ct-kaegi-2023-assessment-explainer-oak-park-property-taxes-20230626-cgvo2wnzyfcjratjsuzngo2vou-story.html
Talk about being among the wealthy who need to pay more, but don't!
Kaegi challenged his own assessment claiming his home was over assessed. So, he gave himself a reduction. Kaegi bought his home for more than $1 million in 2010, but somehow it dropped in value to only $750,000 10 years later.
I guess we should just believe him?
The Illinois General Assembly needs to look at the increase in property assessments by Kaegi's office and voters need to remember all this when he comes up for re-election in 2026.
And, that's my opinion!
Please email me if you can — no names will be used. How much did your property assessment increase this past year? rghanania@gmail.com
I am grateful to the more than 527 homeowners and readers of my eNewsletter column who shared their own experience with Kaegi's grief. All said that their property assessments went up between 25 and 40 percent as a consequence of Kaegi's actions.
And, they are angry. Let's see if they can sustain that anger to oust Kaegi should he decide to run for re-election.
I hope he doesn't.
(Ray Hanania is an award winning former Chicago City Hall reporter. A political analyst and CEO of Urban Strategies Group, Hanania's opinion columns on mainstream issues are published in the Southwest News Newspaper Group in the Des Plaines Valley News, Southwest News-Herald, The Regional News, The Reporter Newspapers. His Middle East columns are published in the Arab News. For more information on Ray Hanania visit www.Hanania.com or email him at rghanania@gmail.com.)
Subscribe to Ray's Columns

I have three eNewsletters that each focus on different topics and issues.
The first is on Mainstream American politics, local, national and international.
My second eNewsletter focuses on issues facing Arab Americans in Chicagoland, the Midwest and the country.
My third eNewsletter focuses exclusively on Orland Park, a suburban community located just Southwest of Chicago, the largest city between Chicago and Joliet.
You can subscribe to one or all by using the links below:
Mainstream American Politics Columns
CLICK HERE
Arab American focused columns
CLICK HERE
All Orland Park topics
CLICK HERE
Read my Archived eNewsletters
View Mainstream eNewsletter Archive
View Arab American eNewsletter Archive
View Orland Park eNewsletter Archive
======== ===========
Click here to download the Podcast
Watch/listen to former Congressman Bill Lipinski and columnist Ray Hanania
rip into the headline stories the rest of the media ignores. Click to view on YouTube
A Message from Ray Hanania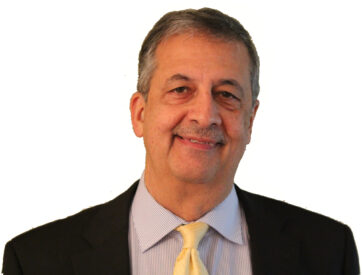 Subscribe to my free email eNewsletters and get my columns early before they are published.
I will also include links to my audio podcast "Ray Hanania on Politics" which expands the column topics on Chicagoland and Suburban politics.
You will also get details on where I am scheduled to speak publicly. (Always free to attend and no charge.)
Use the form below and enter your full name (or just your initials, or the community where you live), and add your email address. You will still receive an email requesting confirmation.
If for some reason the form doesn't work for you, send me your name and email and I will add it … rghanania@gmail.com
A Big Thank You for supporting my writings. Your subscription means a lot to me.
RAY HANANIA

Latest posts by Ray Hanania
(see all)