McConnell and Biden show Seniors and aging are never addressed properly
By Ray Hanania
This past week, we saw how getting older is handled by American politics.
Senate Minority Leader Mitch McConnell had a "senior moment" while speaking to the news media. He's 81 years old.
McConnell's aides escorted him to his office, after the incident, but returned minutes later where he continued the press briefing as if nothing had happened.
Many media are calling for McConnell to step down, suggesting that he has issues that need to be addressed.
These are the same media that are defending President Joe Biden who has had many "senior moments" and public gaffes as president. Biden is 80 years old.
Instead of using these moments to address the reality of getting older, the media and political activists on both sides are using them to score political points and discredit their political foes.
McConnell is a Republican. Biden is a Democrat.
The truth is that agism today is different from agism in the past.
I can't imagine my father being like me at the age of 70. Our parents had more challenging lives. They didn't enjoy the benefits of health advances and improvements in life that we enjoy today. Advances in medicine also have helped address issues that dragged our parents down physically.
We live longer because our world is healthier than there's. We take pills for heart problems; our parents had to have mechanical devices implanted in their chests. Even heart surgery back in the 1960s might force a patient to remain bed-ridden for four months. Today, you can have heart surgery nd be back on your feet in weeks.
And yet, our news media hasn't changed at all, continuing to treat seniors in the same patronizing manner.
They politicize age to suit their interests because, as you know, the news media is no longer independent, professional or fair. The mainstream news media has become the extensions of political organizations.
So we see some media attacking McConnell while being silent on Biden, and we see some media attacking Biden while being silent on McConnell.
Seniors are an important constituency. They vote at some of the highest turnout levels in the country, oftentimes they have the highest voter turnout in elections.
Despite that, they have been shoved to the side of American politics, and used as props to advance political ideology.
Many American politicians govern based on the theory of "which way does the wind blow." They take populist positions on issues because it helps them stay in office and enjoy the many benefits that are often ot disclosed, like the financial benefits they receive from the lobbyists who represent big industry, the medical field and the banks.
In a radio interview years ago on WJJG AM, Senator Dick Durbin told me that the banks, "they own this place" meaning Washington D.C.
The banks are co-owners sharing a level of power above elective office with the pharmacy industry, the medical industry and big corporations, who have consolidated the media into small ownership groups.
This attitude of ignoring the interests of seniors has resulted in the deprecation of the Social Security System that is intended to help everyone, when they become seniors. It's intended to help young people who don't seem to take the future seriously until very late in life to prepare for old age and the health landmines they will face.
It also permeates every aspect of life.
I went to see the movie "Oppenheimer," a story about the behind-the-scenes politics during the end of World War II and the moral issues of Nuclear bombs. The movie is less about Nukes and more about McCarthyism, and America's political transformation.
What bothered me is a worsening trend in which the movie industry where theaters dramatically increase sound volumes to stress important film moments. Those levels are so high that they are harmful to seniors. Annoying. Disturbing, actually. The thunderous sounds are so loud you can see many seniors in movie audiences covering their ears.
Who cares about us anyway? We're old. We're going to vanish soon. What those behind us don't realize is how fast life goes and that they are right behind us entering a world that will be even less concerned about them than today's society cares about seniors.
If no one is going to address any of this, it is all just going to get worse. For everyone.
Fix social security, people. Not just for seniors, but for young people who will become seniors and will be left on the streets because they didn't plan for their retirements, didn't get jobs with pensions, or didn't save money because life continues to be more costly.
(Ray Hanania is an award winning former Chicago City Hall reporter. A political analyst and CEO of Urban Strategies Group, Hanania's opinion columns on mainstream issues are published in the Southwest News Newspaper Group in the Des Plaines Valley News, Southwest News-Herald, The Regional News, The Reporter Newspapers. His Middle East columns are published in the Arab News. For more information on Ray Hanania visit www.Hanania.com or email him at rghanania@gmail.com.)
Subscribe to Ray's Columns

I have three eNewsletters that each focus on different topics and issues.
The first is on Mainstream American politics, local, national and international.
My second eNewsletter focuses on issues facing Arab Americans in Chicagoland, the Midwest and the country.
My third eNewsletter focuses exclusively on Orland Park, a suburban community located just Southwest of Chicago, the largest city between Chicago and Joliet.
You can subscribe to one or all by using the links below:
Mainstream American Politics Columns
CLICK HERE
Arab American focused columns
CLICK HERE
All Orland Park topics
CLICK HERE
Read my Archived eNewsletters
View Mainstream eNewsletter Archive
View Arab American eNewsletter Archive
View Orland Park eNewsletter Archive
======== ===========
Watch/listen to former Congressman Bill Lipinski and columnist Ray Hanania
rip into the headline stories the rest of the media ignores. Click to view on YouTube
A Message from Ray Hanania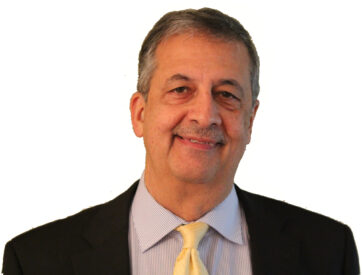 Subscribe to my free email eNewsletters and get my columns early before they are published.
I will also include links to my audio podcast "Ray Hanania on Politics" which expands the column topics on Chicagoland and Suburban politics.
You will also get details on where I am scheduled to speak publicly. (Always free to attend and no charge.)
Use the form below and enter your full name (or just your initials, or the community where you live), and add your email address. You will still receive an email requesting confirmation.
If for some reason the form doesn't work for you, send me your name and email and I will add it … rghanania@gmail.com
A Big Thank You for supporting my writings. Your subscription means a lot to me.
RAY HANANIA

Latest posts by Ray Hanania
(see all)