You can't blame the guns without blaming the people who use them
Elected officials continue to focus their response to rising gun-related violence on the guns, not on the need to impose harsh punishments on those who use the guns. Gun laws stop law abiding citizens from owning guns, but they don't stop the criminals who live to break the laws, including any gun laws. And in turmoil plagued Orland Park, reprehensible mayor Keith Pekau has turned the community into a regional laughing stock, lying and trying to cover up his tax increases, spending on a new gun range and on a stadium. Most reasoned people agree that Pekau is the "namecaller-in-chief" and has gone off the deep end and needs to be replaced
By Ray Hanania
Some 23 people were shot during a "Juneteenth" celebration on Sunday at a strip mall parking lot in unincorporated Willowbrook, and one of the injured died.
More than 60 rounds were fired, in what police described as a "gunfight" at a hall in the strip mall celebrating "Juneteenth."
Some people have a strange way of celebrating things.
It's another weekend tragedy of gun violence and instead of blaming the "parents" for not teaching their kids respect for property an more important lives, it will be cast as another example of why guns need to be taken away from law-abiding citizens.
Last Memorial Day, 14 people were killed in Indianapolis during a "flash mob" gathering organized on social media.
The criminals kill people with illegal weapons, but the law abiding citizens are the ones that suffer.
Activists turn it into a political argument and debate, pointing fingers and blaming the right to own a weapon.
And yet the elephant in the room screams in silence that many of these kids are from a poor segment of society whose parents either are incapable of discipling and teaching their children respect, or are so poor and incompetent it's "not their fault."
Instead of banning guns, how about banning large gatherings of young people?
And, of course, how about imposing punishments so harsh that the friends who were with the killers might think twice about who they should admire when the killers are thrown away to justifiably rot in a cold brick walled prison with nothing to allow them to enjoy even the most basic fundamentals of life.
President-wannabe Gov J.B. Pritzker, of course, was the first to turn it away from parental responsibility to a political argument about gun ownership, saying on Twitter: "As I've said time and time again, gun violence is a public health emergency in this country and i remain committed to banning these dangerous weapons and making our state safe."
You couldn't make this state safe Governor Pritzker if there were no people living in Illinois, and based on the taxpayer flight and the phenomena of American flight from high crimes and violence, that may be a reality one day in this state. More than 300,000 less people live in Chicago these days. Of course, I am only referring to citizens who abide by laws, not those who only respect laws that suit them.
Why doesn't the Governor also blame "social media" along with the guns for the violence?
Even if we passed the harshest anti-gun legislation, we would still have the criminal element that will somehow get the guns, along with their illegal drugs and the prostitution, too.
Yea, let's just whine about "gun violence" and say nothing about why those kids were on the street during this latest act of a flash mob and wilding fueled by social media.
Don't expect anything to change when it is so much easier to blame the deaths, injuries and violence on guns than it is on the way some kids are "brought up" without discipline.
But why talk about discipline, or punishment, or the death penalty for mass murderers. They don't get anybody votes, apparently. Well, the people who are not fleeing don't vote anyway.
THE POLITICAL GRAPEVINE: Orland Park's reprehensible and failed "mayor" Keith Pekau continues to attack me personally while refusing to be accountable to the public for his tax increase and his failed policies. He whines about a contract I have exaggerating his claims, but says nothing about the hundreds of thousands of dollars he wastes on his pals and cronies. He doesn't want to be held accountable for his actions, so he "sad fishes," which is a politician who lies about facts to make himself appear to be the victim in order to distract the public away from their failures.
A salute to Southtown/Tribune columnist Ted Slowik, a great columnist who has left to take another position outside of journalism but still in communications. He was a great writer and columnist.
Slowik's last column this week, accurately defined his commitment to the public interest, titled "I did my best to show citizens how to hold elected officials accountable."
That is maybe why Slowik was also recently attacked by Orland Park's "Namecaller-in-Chief." Is there anyone Pekau doesn't defame? Oh yea. His loser minion pals who embrace the lies and sling his mud, earning huge contracts. Accountability. That's what Pekau hates even more than me. Pekau doesn't want to be held accountable for his failed actions that are dragging Orland Park down. No one is attacking Orland Park worse than Pekau. And no one is attacking the Police. Pekau merely exploits the police for his own selfish purposes
Pekau's hate-driven style has made Orland Park the laughing-stock of the region. But if he can't whine about being a "victim," he has little else to talk about.
Being attacked by Pekau is like being called ugly by a pig.
(Ray Hanania is an award winning former Chicago City Hall reporter. A political analyst and CEO of Urban Strategies Group, Hanania's opinion columns on mainstream issues are published in the Southwest News Newspaper Group in the Des Plaines Valley News, Southwest News-Herald, The Regional News, The Reporter Newspapers. His Middle East columns are published in the Arab News. For more information on Ray Hanania visit www.Hanania.com or email him at rghanania@gmail.com.)
Subscribe to Ray's Columns

I have three eNewsletters that each focus on different topics and issues.
The first is on Mainstream American politics, local, national and international.
My second eNewsletter focuses on issues facing Arab Americans in Chicagoland, the Midwest and the country.
My third eNewsletter focuses exclusively on Orland Park, a suburban community located just Southwest of Chicago, the largest city between Chicago and Joliet.
You can subscribe to one or all by using the links below:
Mainstream American Politics Columns
CLICK HERE
Arab American focused columns
CLICK HERE
All Orland Park topics
CLICK HERE
Read my Archived eNewsletters
View Mainstream eNewsletter Archive
View Arab American eNewsletter Archive
View Orland Park eNewsletter Archive
======== ===========
A Message from Ray Hanania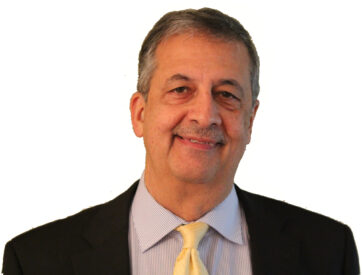 Subscribe to my free email eNewsletters and get my columns early before they are published.
I will also include links to my audio podcast "Ray Hanania on Politics" which expands the column topics on Chicagoland and Suburban politics.
You will also get details on where I am scheduled to speak publicly. (Always free to attend and no charge.)
Use the form below and enter your full name (or just your initials, or the community where you live), and add your email address. You will still receive an email requesting confirmation.
If for some reason the form doesn't work for you, send me your name and email and I will add it … rghanania@gmail.com
A Big Thank You for supporting my writings. Your subscription means a lot to me.
RAY HANANIA

Latest posts by Ray Hanania
(see all)