Radio host files lawsuit against Governor Pritzker
Chicago radio talkshow host Amy Jacobson, a popular former Chicago TV reporter, has been banned by Gov. J.B. Pritzker from attending his daily and political coronavirus briefings. Jacobson co-hosts the conservative weekday morning radio show "The Answer" with political activists Dan Proft and the show is among the highest rated programs on radio
Chicago radio host Amy Jacobson and her radio station WIND AM 560 filed a lawsuit Monday against Illinois Governor J.B. Pritzker after his administration banned her from attending a state-level Coronavirus press briefings.
A veteran journalist, Jacobson co-hosts the morning show on AM 560 'The Answer,"  which is owned by Town-hall Media's parent company, Salem Communications, an eco-hosted by Republican activists Dan Proft.
The suit alleges Pritzker's press team used Jacobson's appearance at an anti-shutdown rally last month as a pretext to banish a journalist who'd asked challenging questions and contributed to reporting that resulted in public relations headaches for the governor.  
The Liberty Justice Center, which is representing Jacobson and her employer in this case, laid out its position in a press release published minutes ago.
On Friday, May 15, Jacobson broke the story that Pritzker's family had traveled to their equestrian estate in Wisconsin amid Illinois' stay-at-home order — weeks after it was reported that his family was at another estate in Florida. The news raised questions about why the stay-at-home order did not apply to the governor's family.
On the day of the governor's next press briefing, Pritzker's press secretary told Jacobson she was banned from the briefings because she had attended a rally advocating for Illinois to end its lockdown. When questioned by reporters about Jacobson's exclusion the next day, Pritzker told the press corps that Jacobson could not attend because advocating for Illinois to end its stay-at-home order represents an "extreme position."
The governor went on to say: "That is not a reporter … once upon a time she was a reporter, but she proved that she is no longer a reporter," Pritzker said.
"Gov. Pritzker has been in the hot seat over his handling of the coronavirus pandemic, and it's visible from his reactions to Amy Jacobson's questions that her reporting made him uncomfortable. But what the governor appears to not understand is that Americans have a right to hold their elected officials accountable, and one of the ways they do this is through a vibrant, free press," said Patrick Hughes, president and co-founder of the Liberty Justice Center. 
"It's not up to Gov. Pritzker to pick and choose which reporters can cover him based on how much he agrees with their coverage or their points of view. And keeping reporters out of the room because he disagrees with their line of questioning or point of view is a gross violation of the First Amendment."
Amy Jacobson spent a decade covering Chicago news and politics for WMAQ-TV NBC 5, including the White Sox World Series run in 2005 and the Winter Olympics in Salt Lake City. As one of the most distinguished and well-respected reporters in the market, Amy covered several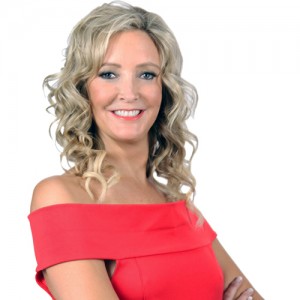 local stories that were picked up by the NBC network. She has been a featured reporter on the Today Show four times.
Prior to joining NBC5, Jacobson was a general assignment reporter at the Fox Affiliate WJBK-TV in Detroit, Mich. She worked at the ABC Affiliate KVIA-TV in El Paso, Texas, where duties included general assignment reporter, assignment editor and substitute producer/anchor.
Jacobson also spent time at KOLD-TV in Tucson, Ariz., where she was a morning anchor/producer, general assignment reporter and photographer/editor.
Jacobson started her career in journalism in 1992 at KSAX-TV in Alexandria, Minn., as a morning anchor/producer and general assignment reporter. Jacobson held an internship during college at KGAN-TV in Cedar Rapids, Iowa.
In 2008, Amy joined WLS-AM as a contributor to both the Roe Conn Show and the Mancow & Cassidy Show. She joined AM 560 in 2010.
Latest posts by Ray Hanania
(see all)