Politicians and media set aside facts when covering Israel
By Ray Hanania
You can't denounce Hamas and Palestinian violence against Israel if you have been silent about Israeli government violence against Palestinians.
Those who only denounce Hamas violence, but are silent on Israeli government violence, are complicit in the terrorism that is sweeping through Israel and Palestine.
If you don't know anything about Israel's government violence against Christians and Muslims in Palestine, you are either deaf, dumb and blind, or, you are an American politician or a member of the mainstream American news media.
Since the beginning of 2023 and through the end of September, Israeli forces have killed 94 Palestinians in the West Bank, including East Jerusalem, more than double the death toll of 43 killed in the same period in 2022.
I bet most of you never heard or read about that violence by Israel's government.
I also bet you haven't heard reports of how Israeli extremists and settlers have been spitting on Christians churches, priests and pilgrims in Jerusalem and Bethlehem, as a part of a campaign to expand Israeli settlements. The videos are online, if you look.
And, I suppose you haven't seen reports about Israeli settlers killing Palestinians while taking their farmlands, or arresting children. Israel's laws discriminate against Christian and Muslims and when Palestinians are killed, there rarely are consequences.
You did hear, though, how Hamas launched missile attacks against Israel this past weekend and captured several dozens of Israeli soldiers as prisoners. It dominated the news media this past weekend.
You heard President Biden denounce the Palestinians, and Secretary of State Anthony Blinken demand that the Arab countries denounce Hamas "terrorism."
Ironically, many of the members of the Illinois legislature are in Israel, taken there by pro-Israel groups to reinforce the propaganda against the Palestinians.
Members of the U.S. Congress, who have been deafeningly silent about Israeli violence, were quick to defend Israel and condemn the Palestinians.
The fact is there is violence on both sides, by Israelis and by Palestinians. But you won't hear about the violence by Israel against the Palestinians, as much as you hear about violence by Palestinians against Israelis. Politicians and the mainstream news media routinely minimize Palestinian deaths and Israeli terrorisms as being consequences of the failed peace process.
When the violence is by Palestinians against Israelis, the stories change and it becomes a crisis, one involving hatred, "anti-Semitism" and "terrorism."
I denounce the violence by both sides. But that's because I recognize the violence by both sides. I don't close my eyes to the violence by Israel's government the way many American politicians and so-called journalists spin the truth because of partisan support for Israel and hatred of Palestinians.
My family is from Jerusalem and Bethlehem. We own 10 acres of land adjacent to the Israeli settlement of Gilo, a half mile from the Old City of Jerusalem, in what was the West Bank which was annexed by Israel. My family can't develop our land, or even live on it because we are Christian.
Israel destroyed the home, the well and the small road that was on that land in order to prevent Palestinians from expanding their presence around Jerusalem.
Anyone who condemns Hamas violence but fails to condemn Israel's government violence is complicit in the violence and the deaths of Jews, Christians and Muslims.
Criticism of a government is not hatred. Criticism of Israel's government is not "anti-Semitism." That they claim it is "anti-Semitism" is really a strategy to try to silence anyone who speaks out in support of Palestinians and Palestinian rights.
Don't believe everything you read in the mainstream news media, and don't for a minute think that President Biden is a better person than former President Donald Trump. They are both hypocrites who pick and choose morality based on their politics.
If you condemn one, condemn both. If you can't than you are the problem prolonging the conflict in the Middle East.
POLITICAL GRAPEVINE: Back on U.S. politics, it is hypocritical for Republican Florida Congressman Matt Gaetz to justify his efforts to undermine Speaker of the House Kevin McCarthy by claiming McCarthy compromised with Democrats to prevent the shutdown of the U.S. Government. Gaetz didn't oust McCarthy. He compromised with Democrats — the very Democrats he says he hates — in order to oust McCarthy. In truth, it was the Democrats who ousted McCarthy. Without their vote, Congress would have a Speaker and America wouldn't be one more step towards weakness. Bill Lipinski and I discuss the ouster of McCarthy in our weekly podcast "Two Guys on Politics' Broadcast each week on Youtube.
(Ray Hanania is an award winning former Chicago City Hall reporter. A political analyst and CEO of Urban Strategies Group, Hanania's opinion columns on mainstream issues are published in the Southwest News Newspaper Group in the Des Plaines Valley News, Southwest News-Herald, The Regional News, The Reporter Newspapers. His Middle East columns are published in the Arab News. For more information on Ray Hanania visit www.Hanania.com or email him at rghanania@gmail.com.)
Subscribe to Ray's Columns

I have three eNewsletters that each focus on different topics and issues.
The first is on Mainstream American politics, local, national and international.
My second eNewsletter focuses on issues facing Arab Americans in Chicagoland, the Midwest and the country.
My third eNewsletter focuses exclusively on Orland Park, a suburban community located just Southwest of Chicago, the largest city between Chicago and Joliet.
You can subscribe to one or all by using the links below:
Mainstream American Politics Columns
CLICK HERE
Arab American focused columns
CLICK HERE
All Orland Park topics
CLICK HERE
Read my Archived eNewsletters
View Mainstream eNewsletter Archive
View Arab American eNewsletter Archive
View Orland Park eNewsletter Archive
======== ===========
Click here to download the Podcast
Watch/listen to former Congressman Bill Lipinski and columnist Ray Hanania
rip into the headline stories the rest of the media ignores. Click to view on YouTube
A Message from Ray Hanania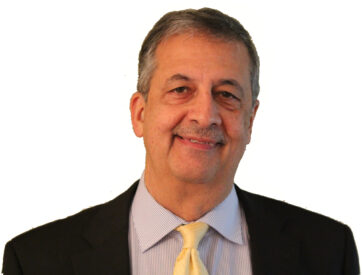 Subscribe to my free email eNewsletters and get my columns early before they are published.
I will also include links to my audio podcast "Ray Hanania on Politics" which expands the column topics on Chicagoland and Suburban politics.
You will also get details on where I am scheduled to speak publicly. (Always free to attend and no charge.)
Use the form below and enter your full name (or just your initials, or the community where you live), and add your email address. You will still receive an email requesting confirmation.
If for some reason the form doesn't work for you, send me your name and email and I will add it … rghanania@gmail.com
A Big Thank You for supporting my writings. Your subscription means a lot to me.
RAY HANANIA

Latest posts by Ray Hanania
(see all)