America weakened by bullying, hatred and media hypocrisy
By Ray Hanania
Despite the misleading rantings and personal attacks from people on the Left, who believe stating "facts" is the same thing as "having" facts, former President Donald Trump is positioned to easily win the Republican Party nomination next year.
The only uncertainty in the election is whether or not the four indictments against him will be rushed through by the national Democrats fast enough to prevent him from running.
All of the fundamentals of our Democracy and now our judicial system have been thrown out of the window to achieve partisan political results. As in any indictment, people are innocent UNTIL proven guilty, the politically motivated accusations of the Fulton County Georgia States Attorney Fani Willis notwithstanding.
Despite the obvious hatred of Trump, Willis has a strong record in standing up for victims of crime, unlike her colleague here in Cook County, States Attorney Kim Foxx. Willis has declared that street gangs are responsible for as much as 90 percent of the crimes in Fulton County in Georgia and she has announced plans to target them.
But even a good prosecutor can't stay out of politics. There is a deep and wide canyon abyss in America today fueled by the excessive "Holier-than-thou" hypocrisy of the Far Left and the mainstream news media, and the Far Right which still can't get over the fact that their party was taken over by an outsider who remains their most popular honcho.
Her fight against street gangs surely inspired her to use a local version of the Federal Racketeer Influenced and Corrupt Organizations Act (RICO) to prosecute Trump. The RICO Act has been used mainly against the Outfit in Chicago and the Mafia in New York giving Federal prosecutors the flexibility to nail the organization leaders who direct underlings to commit the crimes. The underlings often may get caught and charged, but RICO allows prosecutors to associate those crimes with the heads of the mob.
In most cases, the stringent rules of fairness go out the window with the mobsters when using RICO and the Bosses end up convicted just for being associated with the killers. Although in a Mob organization, crime is the foundation.
Crime isn't the foundation in American politics. Some want us to believe that everything Trump says is a crime, but everything Hillary Clinton, Joe Biden or their cabal of allies says, is truth and need not be questioned.
The bias fed by the mainstream news media and the Far Left is the fuel that feeds the loyalty among Trump's supporters.
So, thank the news media for Trump's expected second coronation.
This week on the TwoGuysonPolitics.com Podcast, which I cohost with former Congressman Bill Lipinski, which featured Burt Odelson, an attorney with much experience in national politics, we discuss the indictments. (You can watch that video at the bottom of this column.)
When former Vice President Al Gore tried to challenge the election of former Texas Governor George W. Bush as President in Florida in November 2000, Bush hired Odelson to stop the recount. That election mess was worsened by the issue of "hanging chads." Gore lost.
Bush became one of our worst presidents, allowing lies to distort the Sept. 11, 2001 terrorism focus so he could get his vengeance against Iraq.
The manner in which Bush destroyed Iraq and brutal tyrant Saddam Hussein opened the door to the rise of ISIS, Daesh and the spread of terror driven by religious fanaticism. For all his crimes, Saddam stood in the way of the religious terrorists. There were other ways to deal with Iraq that we chose not to pursue.
Many on the Left tried to speak out against diluting our anti-terror drive and sending troops to Iraq rather than to Afghanistan, the real base of Al-Qaeda. But they were bullied into silence in much the same as critics of Biden are bullied into silence today.
Odelson gives a clear perspective on the four Trump indictments. The big question is, can Trump, if elected, pardon himself? He may be able for the first three indictments which are Federal. But he can't pardon himself in the Fulton County RICO prosecution which is not a Federal case.
When political prosecutors turn to RICO against political targets, it is ALWAYS because they don't have enough facts to justify an indictment or to even achieve a conviction. Indictments are far easier to get than convictions and indictments don't require the same level of evidence nor are defendants allowed to push back on the inaccuracy of the evidence presented.
America is no longer being driven by the U.S. Constitution, nor is it being driven by the powerful foundations that forged the greatest system of justice in this world. Hypocrisy and politics determine who gets prosecuted and defines the "facts."
Trump's administration was in a constant state of turmoil that weakened America. He didn't have the conviction or moral strength to ignore the criticism and instead focus on his ideas, many of them were good. Now, we have Biden, who is basically a hand-puppet for Democrats who run Washington D.C.
Biden does his best to read the tele-prompters, but he just can't seem to get it right. Our weakness has empowered Russia, China and more to take us on.
People want to blame the candidates. But I blame the news media which empowers in a partisan way certain candidates that they agree with. This isn't about justice anymore. It is all about politics and power, all at the expense of America's foundation and the principles of the U.S. Constitution.
(Ray Hanania is an award winning former Chicago City Hall reporter. A political analyst and CEO of Urban Strategies Group, Hanania's opinion columns on mainstream issues are published in the Southwest News Newspaper Group in the Des Plaines Valley News, Southwest News-Herald, The Regional News, The Reporter Newspapers. His Middle East columns are published in the Arab News. For more information on Ray Hanania visit www.Hanania.com or email him at rghanania@gmail.com.)
Click to view this video podcast on Youtube or use the widget below:
Subscribe to Ray's Columns

I have three eNewsletters that each focus on different topics and issues.
The first is on Mainstream American politics, local, national and international.
My second eNewsletter focuses on issues facing Arab Americans in Chicagoland, the Midwest and the country.
My third eNewsletter focuses exclusively on Orland Park, a suburban community located just Southwest of Chicago, the largest city between Chicago and Joliet.
You can subscribe to one or all by using the links below:
Mainstream American Politics Columns
CLICK HERE
Arab American focused columns
CLICK HERE
All Orland Park topics
CLICK HERE
Read my Archived eNewsletters
View Mainstream eNewsletter Archive
View Arab American eNewsletter Archive
View Orland Park eNewsletter Archive
======== ===========
Click here to download the Podcast
Watch/listen to former Congressman Bill Lipinski and columnist Ray Hanania
rip into the headline stories the rest of the media ignores. Click to view on YouTube
A Message from Ray Hanania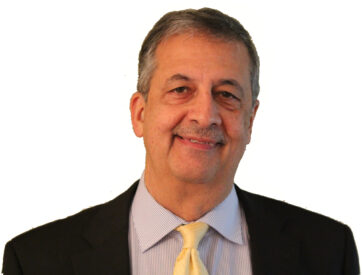 Subscribe to my free email eNewsletters and get my columns early before they are published.
I will also include links to my audio podcast "Ray Hanania on Politics" which expands the column topics on Chicagoland and Suburban politics.
You will also get details on where I am scheduled to speak publicly. (Always free to attend and no charge.)
Use the form below and enter your full name (or just your initials, or the community where you live), and add your email address. You will still receive an email requesting confirmation.
If for some reason the form doesn't work for you, send me your name and email and I will add it … rghanania@gmail.com
A Big Thank You for supporting my writings. Your subscription means a lot to me.
RAY HANANIA

Latest posts by Ray Hanania
(see all)