What can America do with $14.3 billion?
By Ray Hanania
In 2022, the Social Security Trust Fund had a $22 billion deficit, which shows you how little Congress cares about Seniors compared to how they care about some foreign countries.
When the deficit was announced, no Republican or Democrat members of Congress rushed to resolve their across-the-aisle political differences.
Instead, they just let the deficit slide. Why? Because Congress loves to talk about Senior needs but they do very little. Seniors are considered "sure thing" votes, which means that despite the worst controversies, their attention can be deflected by other controversies and they will forget.
Last week, Republican members of Congress set aside their petty political differences and came together to elect a new Speaker of the House. Why? They needed a Speaker in order to help a foreign country, Israel.
America already gives Israel $3.5 billion in financial aid every year, but Congress wanted to also give Israel another $14.7 billion mostly for military supplies.
Let's be honest, America is paying for the war in Gaza, not Israel's government. American taxpayers will foot the bill and the not-so-special interest groups like Senior Citizens, the homeless or mental challenged in this country can go to hell.
The $14.7 billion could have been allocated to help Seniors and strengthen Social Security, but many Republicans and many Democrats — who have profited more from their electoral offices than have the constituents they represent — don't think seniors are important.
To be honest, if Congress can scrape up $14.7 billion to pay for Israel's war in Gaza, the truth is they could probably scrape up $100 billion to shore up benefits for Seniors.
But why should they? Seniors don't have a powerful lobby that puts hundreds of millions of dollars into the campaign war chests of congressional members or candidates.
This week we remember our veterans who didn't serve in the military of foreign countries like some Americans do. We remember veterans who served America first. And yet, how do we serve veterans?
Veterans put their lives on the line to defend this country, America, as their priority. They didn't have "dual citizenship" to serve in the military of other countries. Frankly, any person with dual citizenship who serves in the military of another country but doesn't serve in the military of America, should be stripped of their citizenship.
A significant portion of the homeless are veterans rivaled only by Seniors, aged 50 and older.
Homelessness has been on the rise since 2017. Hud says there were 582,000 Americans who experienced homelessness for brief periods at a time. But there are more than 127,000 who were chronically homeless. More than 31,000 were chronically homeless veterans. Of that, 348,630 were in shelters in 2022.
https://www.lotuscampaign.org/the-challenge?gclid=CjwKCAjw15eqBhBZEiwAbDomErBhMV-ukJeHJCu91kRy_xFK9jLZk5jHsfPVFCKPM_d3tYkoIvx_TxoCw8gQAvD_BwE
Why?
What is America doing for its own people?
Let's face it, Congress doesn't really care about veterans. They throw some bones and bread crumbs at veteran services but they realize that the homeless don't vote. So, they deflect American voters from the truth by exaggerating their rhetoric with references to Veterans. They. take pictures with veterans.
They will salute veterans this week for Veterans Day, Nov. 11, and they will put out press releases exaggerating the benefits that veterans receive. And there will be no mention of homeless veterans, veterans who are addicted to drugs, who suffer PTSD or who have mental issues as a result of having served on wars frontlines.
I was a veteran. I enlisted and served AMERICA proudly, even though the Vietnam War was driven by a lie involving a fake attack at the Gulf of Tokin.
The Vietnam war was defined by horrible massacres, only some made it into the U.S. media like the 1968 My Lai Massacre — it took 18 months before it was finally prosecuted.
We saw ugly images of the "Napalm Girl" drenched in the skin burning chemical screaming with her arms apart as she tried to walk down a trail from her bombed out village. And there was that famous photo of an American military ally who put a gun to the head of a handcuffed prisoner and blew his brains out.
Those massacres were only the tip of the iceberg. The horrors of the Vietnam war were buried by justified embarrassment.
As a veteran, I'm not asking for a penny more than what I earned. I am asking this country to put American interests first above the interests of foreign countries.
Giving a foreign country $15 billion to pay for the weapons they are using to bomb and destroy thousands of civilian homes in some far away country maybe your idea of being an "American."
But it's not mine.
And that is my opinion!
(Ray Hanania is an award winning former Chicago City Hall reporter. A political analyst and CEO of Urban Strategies Group, Hanania's opinion columns on mainstream issues are published in the Southwest News Newspaper Group in the Des Plaines Valley News, Southwest News-Herald, The Regional News, The Reporter Newspapers. His Middle East columns are published in the Arab News. For more information on Ray Hanania visit www.Hanania.com or email him at rghanania@gmail.com.)
Subscribe to Ray's Columns

I have three eNewsletters that each focus on different topics and issues.
The first is on Mainstream American politics, local, national and international.
My second eNewsletter focuses on issues facing Arab Americans in Chicagoland, the Midwest and the country.
My third eNewsletter focuses exclusively on Orland Park, a suburban community located just Southwest of Chicago, the largest city between Chicago and Joliet.
You can subscribe to one or all by using the links below:
Mainstream American Politics Columns
CLICK HERE
Arab American focused columns
CLICK HERE
All Orland Park topics
CLICK HERE
Read my Archived eNewsletters
View Mainstream eNewsletter Archive
View Arab American eNewsletter Archive
View Orland Park eNewsletter Archive
======== ===========
Click here to download the Podcast
Watch/listen to former Congressman Bill Lipinski and columnist Ray Hanania
rip into the headline stories the rest of the media ignores. Click to view on YouTube
A Message from Ray Hanania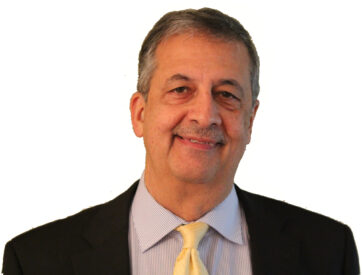 Subscribe to my free email eNewsletters and get my columns early before they are published.
I will also include links to my audio podcast "Ray Hanania on Politics" which expands the column topics on Chicagoland and Suburban politics.
You will also get details on where I am scheduled to speak publicly. (Always free to attend and no charge.)
Use the form below and enter your full name (or just your initials, or the community where you live), and add your email address. You will still receive an email requesting confirmation.
If for some reason the form doesn't work for you, send me your name and email and I will add it … rghanania@gmail.com
A Big Thank You for supporting my writings. Your subscription means a lot to me.
RAY HANANIA

Latest posts by Ray Hanania
(see all)