Two Guys on Politics podcast on weakening fight on crime, increased benefits for non-citizens and Biden and Iran deal
Former Congressman Bill Lipinski and columnist Ray Hanania release Season 2 Episode 3 of their weekly podcast on American politics this week discussing the weakening fight against crime in America, the increasing benefits being given to non-citizens, and the negotiations talking place between President Biden and the terrorists state of Iran.
The three topics in detail are:
1 – Do American Citizens have the right to defend themselves in their homes and businesses when they are attacked by criminals … two store owners were attacked and beat a robber and the state considered filing charges against them, but decided not to.
2 – How far is America willing to go to give freedoms and citizenship-like benefits to illegal aliens without vetting those immigrants or forcing them to know our history, speak our language and make their new Americanism a higher priority than their ancestry.
Illinois law Amends the Illinois Municipal Code. Provides that an individual who is not a citizen but is legally authorized to work in the United States under federal law is authorized to apply for the position of police officer, subject to all requirements and limitations, other than citizenship, to which other applicants are subject. Effective January 1, 2024.
3 – Biden-Iran deal to releases $6 billion in funds (through a manager like Qatar) to Iran in exchange for releasing 6 Americans held hostage in Iran … is that a good deal?
Click this link to view the video podcast of Lipinski and Hanania on Youtube or use the widget below to watch the episode here.
WATCH EPISODE HERE
(Ray Hanania is an award winning former Chicago City Hall reporter. A political analyst and CEO of Urban Strategies Group, Hanania's opinion columns on mainstream issues are published in the Southwest News Newspaper Group in the Des Plaines Valley News, Southwest News-Herald, The Regional News, The Reporter Newspapers. His Middle East columns are published in the Arab News. For more information on Ray Hanania visit www.Hanania.com or email him at rghanania@gmail.com.)
Subscribe to Ray's Columns

I have three eNewsletters that each focus on different topics and issues.
The first is on Mainstream American politics, local, national and international.
My second eNewsletter focuses on issues facing Arab Americans in Chicagoland, the Midwest and the country.
My third eNewsletter focuses exclusively on Orland Park, a suburban community located just Southwest of Chicago, the largest city between Chicago and Joliet.
You can subscribe to one or all by using the links below:
Mainstream American Politics Columns
CLICK HERE
Arab American focused columns
CLICK HERE
All Orland Park topics
CLICK HERE
Read my Archived eNewsletters
View Mainstream eNewsletter Archive
View Arab American eNewsletter Archive
View Orland Park eNewsletter Archive
======== ===========
Click here to download the Podcast
Watch/listen to former Congressman Bill Lipinski and columnist Ray Hanania
rip into the headline stories the rest of the media ignores. Click to view on YouTube
A Message from Ray Hanania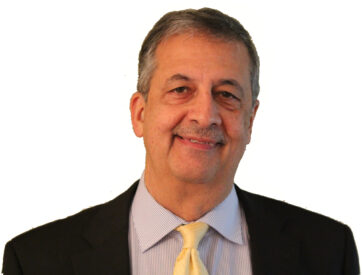 Subscribe to my free email eNewsletters and get my columns early before they are published.
I will also include links to my audio podcast "Ray Hanania on Politics" which expands the column topics on Chicagoland and Suburban politics.
You will also get details on where I am scheduled to speak publicly. (Always free to attend and no charge.)
Use the form below and enter your full name (or just your initials, or the community where you live), and add your email address. You will still receive an email requesting confirmation.
If for some reason the form doesn't work for you, send me your name and email and I will add it … rghanania@gmail.com
A Big Thank You for supporting my writings. Your subscription means a lot to me.
RAY HANANIA

Latest posts by Ray Hanania
(see all)