Pritzker makes right choice on abandoned Tinley Mental Health center
By Ray Hanania
Legislation signed by Governor J.B. Pritzker this week does two important things for Tinley Park and for the southwest region.
It secures a productive future for the long abandoned Tinley Mental Health Center, giving it to the Tinley Park Park District to convert into additional services for the public. The Park District is non-political, and not under the erratic control of Tinley's mercurial Mayor, Michael Glotz.
More importantly, giving the land to the Park District to create more park lands and services for Tinley residents prevents the facility from becoming another racetrack or casino, which would be a magnet for social problems overshadowing whatever money it might generate.
Many casinos these days have turned really trashy, thriving on penny slot machines that appeal to the poorest elements in our society.
Casinos pander to the hopes of low and middle income people who shouldn't be gambling their money. Like state lotteries, casinos make hundreds of millions of dollars for their owners, the investors and their cronies, with a pittance going to local communities. The many communities get barely cover the problems casinos can attract.
Who are the people who gamble the most? The people who have the least amount of money and lowest incomes who cannot afford to lose that money. The need for money is one of the major factors that drives people into crime. It's an endless and ugly cycle that can't be broken. But we don't want the Southwest suburbs to fuel it with another casino.
The money that a casino might bring to a village would be off-set by the increased spending for safety and to battle increasing crime, and increasing poverty and public need.
Like the lottery, the vast majority of people lose money at casinos.
Illinois doesn't need another casino. The Southwest Suburbs do not need a casino, that would put more pressure on our police and undermine the economic foundations of our neediest people, those who need money and pursue the impossible dream hoping to win big.
You can win a few bucks at a casino. But only those who can afford to lose money truly can afford to enjoy it.
When was the last time you visited a casino along the Illinois-Indiana border. Need I remind you of what that experience is like?
It's not pretty.
There are a couple of casinos worth gambling at, like maybe in Monte Carlo.
Instead of all the negative and ugly environments that some casinos create, the Tinley Park District has some better plans.
The Park District wants to turn the 280-acre property eye-sore along Harlem Avenue near 183rd Street into something that benefits the community. It would convert 90 acres into expanded community park use to include soccer fields, multipurpose sports field and accessible playgrounds.
And, like the Casino/race track proposal, it would also provide for commercial development to generate taxes to help off-set property taxes in Tinley Park and also provide entertainment which would appeal to a wider region of consumers.
Spending $100 for a ticket to see a big name entertainer is a better way to spend your money than to throw it into the endless cash-sucking abyss of a casino slot machine.
But a casino was always something the politicians want because it helps their pals.
The transition from a casino proposal backed by Glotz into a plan to expand parks and recreation services for the residents should be welcomed by all.
In signing the transfer of the abandoned land to the Park District, Governor Pritzker smartly included provisions prohibiting the land from being used for a casino.
It also provides $15 million to clean up that eyesore.
Instead of gambling, or wasting your cash on the lottery, the wealthy should donate the money to help the poor. Many, but not enough, do.
Those in private life who have the wealth to help the poor should be rewarded when they do help the poor instead of blinding them with the misleading glare of winning big jackpots.
Expanded park and recreation land in Tinley, accompanied by commercial businesses and increased regional sports activity, would provide economic strength to the local hotels and restaurants in the region, most there because of the foresight of a man who served as Tinley Park's greatest visionary mayor, Ed Zabrocki.
I used to live in Tinley Park for many years and I knew Zabrocki when he was the mayor. What Tinley needs today is a mayor with a true vision for the future, not someone whose poor policies undermine the village's image.
(Ray Hanania is an award winning former Chicago City Hall reporter. A political analyst and CEO of Urban Strategies Group, Hanania's opinion columns on mainstream issues are published in the Southwest News Newspaper Group in the Des Plaines Valley News, Southwest News-Herald, The Regional News, The Reporter Newspapers. His Middle East columns are published in the Arab News. For more information on Ray Hanania visit www.Hanania.com or email him at rghanania@gmail.com.)
Subscribe to Ray's Columns

I have three eNewsletters that each focus on different topics and issues.
The first is on Mainstream American politics, local, national and international.
My second eNewsletter focuses on issues facing Arab Americans in Chicagoland, the Midwest and the country.
My third eNewsletter focuses exclusively on Orland Park, a suburban community located just Southwest of Chicago, the largest city between Chicago and Joliet.
You can subscribe to one or all by using the links below:
Mainstream American Politics Columns
CLICK HERE
Arab American focused columns
CLICK HERE
All Orland Park topics
CLICK HERE
Read my Archived eNewsletters
View Mainstream eNewsletter Archive
View Arab American eNewsletter Archive
View Orland Park eNewsletter Archive
======== ===========
Click here to download the Podcast
Watch/listen to former Congressman Bill Lipinski and columnist Ray Hanania
rip into the headline stories the rest of the media ignores. Click to view on YouTube
A Message from Ray Hanania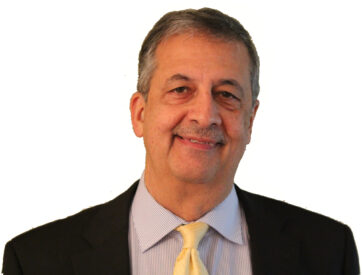 Subscribe to my free email eNewsletters and get my columns early before they are published.
I will also include links to my audio podcast "Ray Hanania on Politics" which expands the column topics on Chicagoland and Suburban politics.
You will also get details on where I am scheduled to speak publicly. (Always free to attend and no charge.)
Use the form below and enter your full name (or just your initials, or the community where you live), and add your email address. You will still receive an email requesting confirmation.
If for some reason the form doesn't work for you, send me your name and email and I will add it … rghanania@gmail.com
A Big Thank You for supporting my writings. Your subscription means a lot to me.
RAY HANANIA

Latest posts by Ray Hanania
(see all)