Big franchise restaurants have turned a "tip" into corporate welfare
By Ray Hanania
A tip is supposed to be an expression of how much a customer appreciates the efforts of employees of a business, usually the wait staff at restaurants.
You expect someone you are paying to provide the best possible service to actually provide the best possible service without having to be paid for it. You tip them more when they have gone above and beyond.
But that's not the reality of tipping which for big chains and franchises is a way to keep their costs down, using the "adjusted minimum wage system" to pay servers and wait staff far less and assume they make up the difference up in tips.
The minimum wage in Illinois is $15.80 but under the "tip credit system," all Illinois restaurants can pay servers and waiters less, only $9.48 an hour for their hard work.
Some people want to change that to make the larger chains and franchisers pay the full minimum wage, while allowing smaller individual restaurants to maintain the current system.
The Illinois Restaurant Association (IRA) is lobbying against any changes in the tip credit and reduced minimum wage system to protect its highest dues paying members, while selling out other members, many smaller restaurants, that keep the customers returning.
The tip system is good for small independent restaurants. But larger chains and franchisers should not make their wait staff and servers rely on tips to make a living.
Since COVID, we have seen tipping expand even for the over-the-counter and fast food franchises. They make you pay upfront and pressure you to tip BEFORE they serve the food.
Sometimes tips are added without you even knowing it. For fast-food restaurants, the tip is just an added tax. In many cases, tips go to the owner not to the person at the register taking the order and handing you the bag or tray of food.
Tipping is no longer an expression of gratitude. For the bigger restaurant chains they want it to increase their own profits. It becomes a silent tax, instead of an expression of gratitude.
Chicago has introduced an ordinance to make the change mandatory, requiring restaurants to pay all employees the same and deciding how to divide tips among all the staff.
The servers and wait staff in major sit-down restaurants deserve to be treated fairly and equally.
The big restaurants counter that they will have to increase their menu prices. But the truth is, most already have. Significantly.
I want to be able to give my waitress or waiter a good tip when they do good, not because they need the tip to make a decent living. They should be making a decent living to begin with at the larger restaurant chains. Smaller independent restaurants are different.
The non-profit One Fair Wage is pushing for the change. The Illinois Restaurant Assn is fighting against it. If it passes in Chicago, it may widen to the rest of the state.
Independent establishments should be allowed to use the tip system to manage their budgets and allow servers to profit. But the larger, major establishments, and the national franchisers should be required to pay all of their employees the minimum wage and allow them to collect tips.
Tipping should be returned to a system in which customers express their gratitude for the better than normal service they receive.
I go to a couple great, independent restaurants every week. I don't want their systems to change. But there are some big chains I have gone to where I just can't enjoy my meal anymore, wondering if the waiter carrying the skewers of Brazilian-style meat or specially seared tomahawk steak is making a living while I try to enjoy my meal.
Fix the system. Make tips an expression of gratitude, not the foundation of a system of taxation to help those large businesses and restaurants that refuse to pay employees a minimum wage in order to live.
It shouldn't be up to the Illinois Restaurant Association to decide this issue. It's up to the consumer.
There is one driving principle in good business. It's that the customer is always right.
(Ray Hanania is an award winning former Chicago City Hall reporter. A political analyst and CEO of Urban Strategies Group, Hanania's opinion columns on mainstream issues are published in the Southwest News Newspaper Group in the Des Plaines Valley News, Southwest News-Herald, The Regional News, The Reporter Newspapers. His Middle East columns are published in the Arab News. For more information on Ray Hanania visit www.Hanania.com or email him at rghanania@gmail.com.)
Subscribe to Ray's Columns

I have three eNewsletters that each focus on different topics and issues.
The first is on Mainstream American politics, local, national and international.
My second eNewsletter focuses on issues facing Arab Americans in Chicagoland, the Midwest and the country.
My third eNewsletter focuses exclusively on Orland Park, a suburban community located just Southwest of Chicago, the largest city between Chicago and Joliet.
You can subscribe to one or all by using the links below:
Mainstream American Politics Columns
CLICK HERE
Arab American focused columns
CLICK HERE
All Orland Park topics
CLICK HERE
Read my Archived eNewsletters
View Mainstream eNewsletter Archive
View Arab American eNewsletter Archive
View Orland Park eNewsletter Archive
======== ===========
Click here to download the Podcast
Watch/listen to former Congressman Bill Lipinski and columnist Ray Hanania
rip into the headline stories the rest of the media ignores. Click to view on YouTube
A Message from Ray Hanania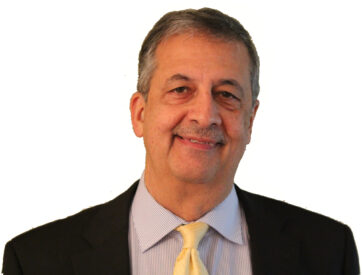 Subscribe to my free email eNewsletters and get my columns early before they are published.
I will also include links to my audio podcast "Ray Hanania on Politics" which expands the column topics on Chicagoland and Suburban politics.
You will also get details on where I am scheduled to speak publicly. (Always free to attend and no charge.)
Use the form below and enter your full name (or just your initials, or the community where you live), and add your email address. You will still receive an email requesting confirmation.
If for some reason the form doesn't work for you, send me your name and email and I will add it … rghanania@gmail.com
A Big Thank You for supporting my writings. Your subscription means a lot to me.
RAY HANANIA

Latest posts by Ray Hanania
(see all)